The 166-year-old company's tools are so revered among electrical and communications workers that they're simply known as "Kleins."
In 1857, German immigrant Mathias Klein was toiling away in his small blacksmith shop in downtown Chicago when a telegraph lineman arrived at his door with a broken pair of pliers that needed immediate attention.
The worker asked if Klein could forge the broken half of his side-cutting pliers and rivet the two pieces back together. After all, his livelihood depended on it at a time when telegraphic communication was in its infancy.
Klein was able to repair the pilers — only to have the same lineman return a few days later after the other original half of the tool broke.
Klein was able to quickly finish a complete repair, and the growing number of telegraph linemen spread the word about the quality of work offered by this skilled craftsman.
And that pair of pliers fashioned together 166 years ago marked the start of Klein Tools, now touted as the finest American-made hand tools predominantly used by electrical linemen.
Today, Klein Tools is a multi-million-dollar company that employs approximately 2,500 American workers. The company manufactures nearly 5,000 different hand tool products today at six American manufacturing facilities.
Klein Tools is best known for more than the 100 types of pliers it produces, but it also manufactures its other popular tools for the electrical and communications industries at plants in Mansfield, Texas; Ft. Smith, Ark.; Bolivar, N.Y.; Elk Grove Village, Ill.; and Lincolnshire, Ill.
The vast majority of Klein Tools are Made in America, but the company occasionally must outsource some specialty tools. However, the family-owned and managed company makes every effort to try and in-source these products and bring the manufacturing to the United States.
Greg Palese is the Vice President of Marketing for Klein Tools, and he is keenly aware of the American-made commitment held by the sixth generation of Klein family members who still run the company today.
"We are growing; double-digit growth for the past 10 years and we are expanding, buying new machines, and hiring new people because the family is committed to manufacturing in America," Palese said. "We have never closed a factory and moved jobs overseas, and we would never do that, and if we do source something from the global marketplace, our goal is to in-source things when we can. We want to keep our manufacturing as close to home as possible.
"We've consolidated a lot of our work at our newest plants in Texas and any older facility we shut down because of its age, we always offer our employees relocation to continue to work and grow with us.
"Our different plants make different products, but more and more with the tools like pliers, wire strippers and screw drivers, most of that manufacturing takes place in Mansfield, Texas."
There is a saying that everything is bigger in Texas, and Klein Tools' American presence is certainly adhering to that adage. The company has invested more than $200 million dollars in the Lone Star State in the past 10 years. Klein has two manufacturing plants at its Mansfield location near Dallas – one for pliers and wire strippers and another for screw drivers. The company also recently built a state-of-the-art heat-treating facility and distribution center, and relocated corporate offices there that were previously primarily located in Lincolnshire, Ill.
Among electrical and communication workers, Klein pliers are so revered for their quality they are often referred to as just "Kleins." A worker may say to a colleague "hand me the Kleins" instead of just asking in generic terms "hand me the pliers."
"Our tools are mostly American made, it's American steel," Palese said. "We have our own proprietary blend of U.S. steel that we forge here in America. We machine, finish and package pretty much all our pliers, wire strippers and screw drivers.
"It's mostly all U.S.-made, and we have seen a lot of pliers that last 30, 40, 50 years, and we've seen some pliers out there that are over 100 years old that guys have in their collection. We know that U.S. manufacturing means quality and tools that will last for our customers."
Klein Tools is well known for side cutting pliers called Linesman pliers.
"That is sort of the hallmark and what most people would recognize or ask for by name. They want a pair of Klein Linesman," Palese said. "But we also make pliers like diagonal pliers, which are mainly cutting pliers. We make pliers for ironworkers as they are doing steel and rebar work. We make a lot of things that are used by trade professionals like electricians, HVAC workers, plumbers and people of that nature."
During the Covid-19 pandemic, many businesses struggled to remain solvent and keep products in stock because of supply chain issues. But Klein, with its aggressive Made in America strategy, saw its business skyrocket.
"We've got a lot of distributors and partners in the retail space, so most of our business is still brick and mortar," Palese said. "We sell at big box retail like Home Depot, and starting this fall you will be able to find us in Lowes. We sell hardware stores, places like Ace and True Value, and we also sell in the electrical distribution wholesale channel, places like City Electric, Grainger and Graybar.
"We find that the No. 1 driver of purchasing a tool is when somebody sort of breaks a tool or the tool they have isn't generally working for the application they are working on, they generally need a tool at that moment so they have to go to a store. So, often purchasing online doesn't really work, so off to the store they go to get themselves the right tool.
"The pandemic was big for a lot of people and certainly increased demand when you look at people like Home Depot, Grainger and Lowes. You look at their earnings releases and they have all had such huge upswings and we have certainly ridden along with those upswings."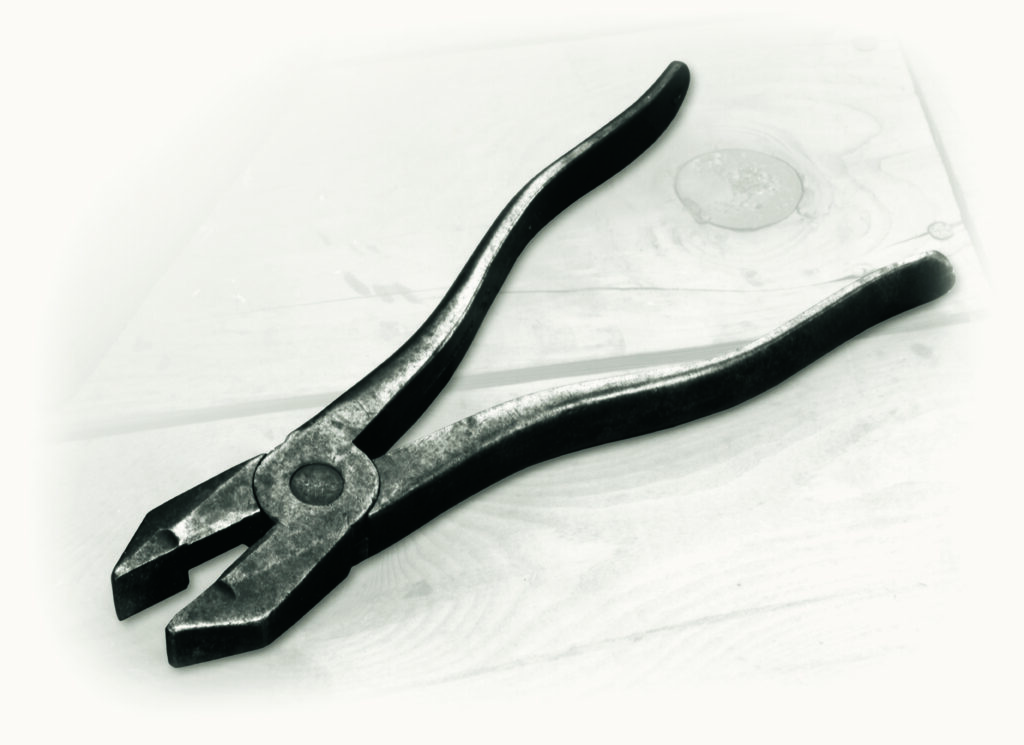 With the addition of its massive heat-treating facility in Texas, Klein Tools has become nearly completely vertically integrated and is able to control every step of the tool-making process. The company is now also able to control the plastic and injection molding that cover the grips on the tools.
With the increase in tool manufacturing for electric vehicles and broadband applications, Klein Tools is doing its best to keep up with the changing technology.
"Our injection molding is our own process and the steel we use is sourced in the U.S.," Palese said. "We have a custom blend of steel that only we use. We like to call it our Coca-Cola formula. It's a very secret formula and nobody has the same blend of steel. That's what makes our tools so tough. All the steel bars and raw materials are sourced right here in America.
"We export far more than we import. Our American tools are known worldwide, and an interesting fact is that during both World Wars all of the engineers and radio signal men had Klein pliers in their pouches as we moved through Europe, Japan and Korea.
During these wars the government came to us and said, 'We'll take just about everything you can make because we need to send them to the boys overseas.' Now 50, 60 70 years later and we are still selling pliers in these countries.
"The tools that are Made in the U.S.A. are clearly labeled Made in America and if somebody wonders why our products are maybe a little more expensive than someone else's, they see that little Made in America icon there and know they are getting the best tools on the market to get the job done."